2020 is finally in the rearview mirror. As we start what we hope to be a much less turbulent year, it's a perfect time to look back at the ups and downs that made it a year we will not soon forget and look ahead to making 2021 a resounding success, regardless of challenges the industry faces.
2020: A year of challenges
While it started out like any other, the spread of COVID-19 triggered widespread shutdowns in March and continued to affect shops and motorists for the rest of 2020. However, many of our clients and partners used this time of uncertainty to double-down on the digital processes they already had in place, ultimately turning what could've been a disastrous year into a success.
Read a few of their stories here: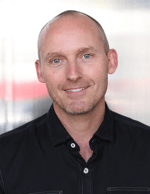 "Good businesses take care of their clients and their people," AutoVitals CEO Jon Belmonte said. "We saw this with shops going above and beyond for their customers and for their employees. We also saw the same with companies like AutoVitals. Our solutions really helped a lot of shop owners not only survive 2020 but thrive in a very challenging environment."
Features of The Digital Shop®, including the digital vehicle inspection (DVI.X), workflow management (SmartFlow.X), and CRM (Digital Shop.X), enabled shop owners to be agile and adaptable during the tumultuous year. When car counts decreased, shops using DVI increased their ARO by continuing preventative maintenance and ran promotional campaigns reaching out to customers who had deferred work. Motorists were also easily updated through digital communication created with the campaign manager, and repair shop websites were updated to include information on COVID safety protocols, new hours, and changing procedures.
Those who invested in technology, efficiency, and growth were better prepared.
Don't just take our word for it. In the December issue of 2020, Ratchet and Wrench's cover story focused on how technology made the difference for automotive repair shops in 2020.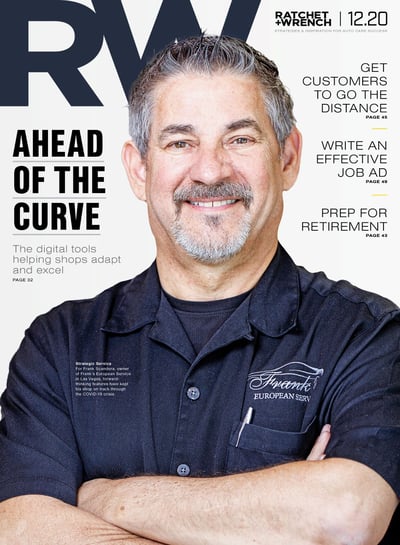 "Technology is a tool, and shop owners that invested heavily in it before the pandemic hit found themselves already set up for many of the needed adaptations," the article stated. "Those that were not equipped were forced to either adapt or fall by the wayside."
The pandemic sped up the inevitable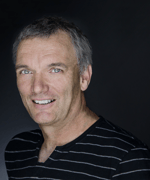 While the pandemic was unexpected, Uwe Kleinschmidt, Founder and CIO of AutoVitals, told listeners of The Digital ShopⓇ Talk Radio it just sped up the unavoidable when it comes to technology in the automotive aftermarket industry.
"In my opinion, COVID has just accelerated a trend which was inevitable," he said. "We have gotten so used to digital interaction: making buying decisions, organizing our day, and so on and so forth. Now, there was an additional nudge by COVID, so why don't we take it to the next level a little faster than we originally wanted?"
Uwe encouraged shop owners to use 2020 as an opportunity, not a limitation.
"Why don't we look at this, see that it works, and ask ourselves, where does it go from here? What's the next step," he said.
That forward-thinking approach has served AutoVitals clients exceptionally well this year and sets them up for further success in 2021.
Pandemic positives
Jon also noted that while there were significant challenges in 2020, there were some positive things to occur as well.
"There were lots of headwinds in the industry," he said about last year, "it also slowed some of the trends that could work against many shop owners."
Specifically, he noted the dramatic dropoff of shared mobility, including Uber and Lyft, and the slowing of new car sales. These lead to more repairs needed on currently owned cars - a definite positive for repair shops.
Additionally, auto shops were able to make significant impacts on their communities this year.
"Automotive repair and maintenance shops are a very important part of their local communities," Jon said. "We saw so many great stories about shops and shop owners supporting community members in need."
A few of those examples were shared in a recent episode of The Digital Shop® Talk Radio with shop owners Fred Gestwicki and Russ Crosby.
Watch the full episode here.
Fred shared how he sold one of his loaner cars to a family in need when their car broke down and helped deliver Christmas presents to several families who were unable to afford them this year. Russ got his customers and crew involved in the Toys for Tots Drive and collected the most toys of anyone in his county while also paying it forward in other ways.
Both told Tom Dorsey, host of The Digital ShopⓇ Talk Radio, that helping their community is always important but is especially important now.
"We're taking care of our fellow humans," Fred said, "that's the key to our survival during this troubled time and coronavirus."
Looking ahead to 2021
While the start of a new year often brings resolutions of change, AutoVitals remains committed to the path of innovation and impactful products. In 2021 and beyond, Jon believes the major industry trend towards contactless customer experiences will continue.
Initially implemented by many shops due to COVID, things like mobile payments and contactless drop-off and pick-up aren't going to disappear once COVID ends; they will be the norm going forward.
The continuation of contactless drop-off and pick-up, which requires less waiting at the shop, is something Jon believes could snowball into other areas.
"This could lead tire and oil change focused shops to recommend and sell more mechanical work, as they will now have more time to conduct and present full inspections to their customers," he said.
While we will have to wait and see how 2021 unfolds, the AutoVitals team remains excited to empower our clients to reach higher ARO, increase car counts, and grow profitably this year and beyond.
Cheers to a successful and profitable 2021!