It's no secret that Fred Gestwicki, owner of Fix-it With Fred, and Russ Crosby, owner of Russ's Wrench, love cars. But they share another passion - and this one isn't as well-known - helping their communities.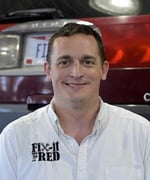 "[Russ] follows the same process I follow," Fred told Tom Dorsey, host of The Digital Shop® Talk Radio, in a recent episode. "When you meet somebody, you treat them like they're your friend - doesn't matter who it is, doesn't matter where you are, you meet some new person, regardless of their situation - we default to someone potentially being your friend, not putting a wall up and be your enemy. I think that is something that you see between me and Russ that drives us to pay it forward. If you're treating everybody like friends, it's automatic. You're going to want to help your friends. So if everyone's effectively your friend, then you help everyone. You want to help everyone."
Helping others is something they have been doing for years, but during the challenges of 2020, it was even more urgent than normal for Russ and Fred.
Paying it forward pays back
In the early part of 2020, when everything was locked down, Fred paid it forward in a big way.
A guy brought his car to Fred's shop because it was feeling a bit unstable, and it turned out the car was in bad shape. It needed a whole front end, all new tires, and the transmission was going out.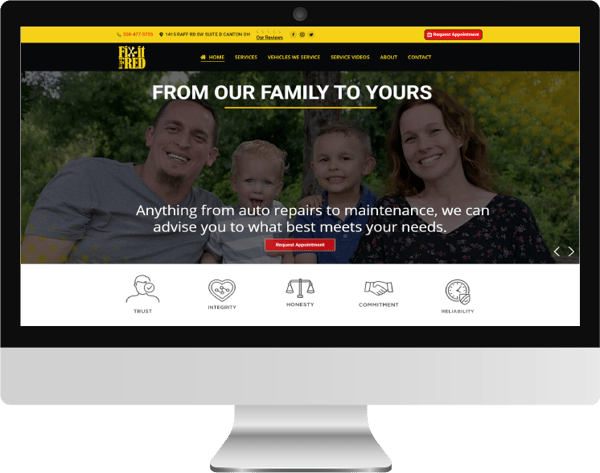 "The car was just a bunch of rust holding hands," Fred shared.
The guy and his family were new to town, and since Fred's car count was down, and they had three loaner cars, Fred made a decision.
"I had a Pontiac Grand Prix with 240,000 miles as a loaner that was mechanically sound, but it had started making this goofy noise from the radio," he said. He told the motorist, "I'm not putting a radio in this [loaner] car, and you're not putting $7,000 in your car. It's not worth it."
So, he sold the loaner car to the man and his wife.
"I told him, 'I just think this is the right thing to do, even if you don't have $1,000 right now, I will sell you this car for $1,000,'" Fred said. "You can take it now while you're here, transfer your stuff into it, bring me back money when you can."
When the customer and his wife stopped crying, Fred found out the wife had just lost her job, and with five kids, they were in a terrible spot. But Fred had made a huge difference for them.
Then, two weeks later, Fred got an unexpected call. One of his long-time customers had passed away, and it was his widow on the phone. She told Fred she was going to sell him their car.
"She said, 'You know, my husband, when he was alive, told me, whenever we're done with the car, we need to give it to Fred,'" he shared.
Fred was shocked.
"I sold the loaner and put myself in a little bit of a tight situation, and within two weeks, the world returned the favor. It doesn't always tie together, but you just do good things, and good things come back," he told Russ, Tom, and Uwe Kleinschmidt, founder of AutoVitals.
Helping their communities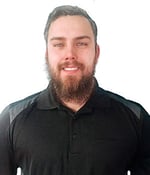 Russ was also busy helping his community this year.
"Part of the reason why I love [buying someone a cup of coffee, helping someone move, grabbing a toy for a kid that doesn't have anything] is the way I feel inside when I do it," Russ told The Digital Shop® Talk Radio crew. "It's like the best feeling in the world being able to help people."
More recently, he's started getting involved in community organizations - places like his local Chamber of Commerce or Business Network International (BNI).
"I wanted to learn more about the community that we work in, and this was a great outlet," Russ shared. "You get to meet people that you probably would have never met before, and when you start asking questions and start talking and helping, those organizations always have some type of fundraiser going on."
He also is a member of another organization called The Friendly Sons of St. Patrick, which focuses on raising money through different charities that all go back to the county he lives and works in.
"We're helping families in the county that don't have gifts for their kids, or families that have children with disabilities that need ramps built or need special wheelchairs that they can't afford or insurance won't cover," Russ said. "This organization finds these people that need help, and we go help them. It's been such a blessing, and I feel honored to be able to work with so many other gentlemen in this organization that feel the same way."
When the holidays came around, Russ and the crew at Russ's Wrench held their annual Toys For Tots Toy Drive and had their most successful year ever.
"We filled ten boxes of toys," Russ said. "The Marine that came by and picked it up said nobody else in the county had nearly as many toys as we did."
Fred spent the holidays hauling presents to nine families in his community who would've gone without Christmas presents otherwise.
Where do you start? Your co-workers and customers.
While Fred and Russ are leading the charge to give back, they know they couldn't do what they've done without the help of their colleagues or their customers.
"I'll ask my customers to help us out with whatever ventures we're going into because a lot of people want to help, but they don't know how," Russ said. "I am very much a person that will say, 'Hey, can you help us do this?' And, it really paid off this year."
Russ and Fred know, more often than not, people love to help. That goes for their auto shop crew, too.
"Watching my team get excited and help is really, it's like a proud papa moment." Russ shared.
Fred shared an analogy he had heard, which he thinks aptly describes getting comfortable with giving.
"It's like a manual pumping well," Fred said. "When you first want to get water, you've got to pump, and pump, and pump, and pump, and nothing comes out. You keep pumping, and it trickles out a little. When you finally get it working, you can stop pumping for a second, and the water keeps coming out, and it's not as hard to get it going again. It's the same way with giving back."
There are several ways to start pumping the well, according to Fred and Russ:
Ask - Ask your shop employees if they know of organizations or people who are looking for help. Ask your motorists if there are any community things they're involved in. Ask your community leaders how you can help.


Share - When it comes to helping others, it is sort of like a snowball rolling downhill. Once it starts, it is easy to pick up momentum. So, Russ and Fred share what they are doing in the hopes it will inspire others to join them or start helping others on their own.


Join - Join the board of a non-profit to help a cause you believe in. Join your community organizations so you have the insider-track to what's happening and can participate.
Helping their auto repair shop employees
Helping the community is essential to Fred and Russ, and they believe helping their community can start by helping their employees.
Not only do they know when your people see you're willing to put in the extra time, they're willing to put in extra time, too. But they have experience with that mindset paying off.
During COVID, Fred had all but one of his employees turn over. That has led to some pain and a critical realization that investing in his staff is necessary.
"They've got to do a couple hours of training every month, no matter what, all year long," Fred told Tom, Russ, and Uwe. "Because, if they're smart and I don't invest back in them, not only do I not show them that I care about their future, they're not going to be smart long. Smart people don't stay smart. Not unless they keep getting new information. It's just like the pay forward thing."
Russ has seen the same things happen with his staff, who he has encouraged to become active in BNI with him.
"It's them building their own network and customers," Russ said. "They have some buy-in on who they're talking to. They have to answer to those people. If we make a mistake, they learn how to handle problems."
Russ has also seen his employees grow so much, especially those who don't like to talk and are very introverted.
"Going out and making things happen, getting people to invest in whatever fundraiser we're doing for people, it's pushing them to another level, which is really great," he said.
Some additional ways Russ and Fred give back to their employees are:
Invest in training - Not only will you be helping your employees get smarter and do their jobs better, but you are also demonstrating that you value them. Turning a job into a career builds loyalty, which is hard to match, according to Fred.


Book club - Russ has a book club at his shop to keep his crew's minds working. He recommends starting with "Three Feet from Gold," or "any book by Jon Gordon including 'The Energy Bus,' or 'The Positive Dog.'"


Teach them about finances - When he noticed many of his techs were coming into the shop with tools they didn't need, Russ came up with an idea. "We started getting a financial planner in here talking with our team on a regular basis," he said. Fred said he has heard of other shops doing this as well, and he is thinking about how he can implement it at his shop.
Russ's Wrench has come a lot farther, a lot faster than he ever thought it would, so he has set some high expectations going forward.
He "dropped this bomb" on The Digital Shop® Talk Radio crew, sharing when he recently updated his vision board, he made the goal of "buying vacation homes in different parts of the world where we can send our team members for a free vacation."
Unexpected payoffs
Ultimately, Russ and Fred are making their communities, whether at their shops or in their town or county, better. They aren't helping others to receive anything in return. However, they have found their work pays off in unexpected ways.
"When we give back to the community, the community returns the favor by bringing new customers, or just having a good word on the street, or just not hating you or talking bad about you," Fred said.
Russ couldn't agree more.
"I know that helping people in our community will ultimately help our shop," Russ added. "People will want to help us."
But it isn't the receiving that drives Russ and Fred to do what they do; it's the giving.
"The output is all that matters," Fred said. "It doesn't matter who's giving the input. We're taking care of our fellow humans. That's the key to our survival during this troubled, troubled, time and coronavirus."
Watch the full episode here:
Want to hear more from Russ?
Listen to his most recent The Digital Shop® Talk Radio episode here
How to contact Russ and Russ's Wrench:
Want to hear more from Fred?
Listen to his most recent The Digital Shop® Talk Radio episode here
How to contact Fred and Fix-it With Fred: