The AutoVitals digital shop solution is packed with benefits. Still, sometimes those benefits can be overlooked or underutilized, so in a recent episode of The Digital Shop® Talk Radio, host Tom Dorsey and his expert panel of experts dove into one of the lesser-known features: TeE-Times.
What is TeE Time?
TeE Time stands for Technician Equivalent Time.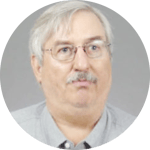 "TeE Time is a very efficient way to gather information from the technician," Bill Connor, Senior Digital Shop Analyst and Trainer, told Tom.
TeE-Times help determine whether the tech uses the tablet effectively by tracking actions such as: how long the tablet is open during a repair order, when jobs are marked complete, and allows techs to select a task from a drop-down menu when they aren't working on a vehicle.
According to Bill, TeE-Times enables owners to measure shop efficiency and productivity.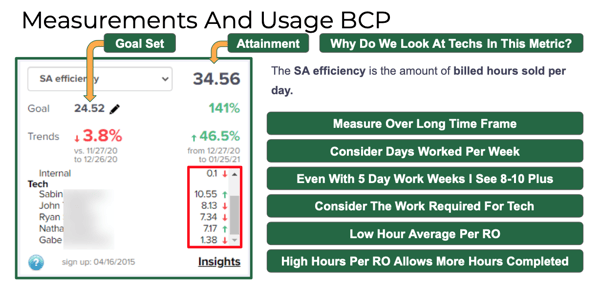 "[TeE-Times] can measure the other things techs do that may not have a direct way to measure on a repair order," Bill said. "TeE-Times can actually track their [techs] efficiency through the shop, and we can get a ton of information just by them [techs] using the tablet."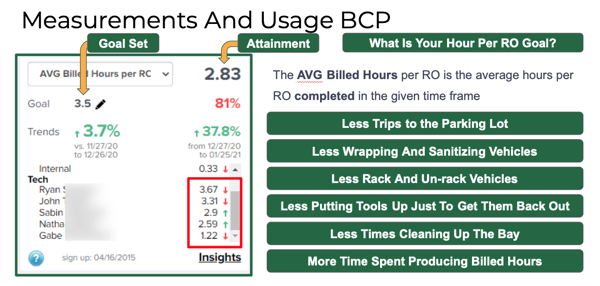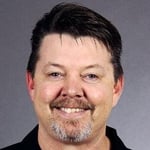 Tom added that TeE-Times also provide auto repair shops with information including "who is the most proficient on a job-by-job basis, or maybe even make/model specific productivity and proficiency as well."
Why is TeE-Times so important?
In your shop, "The labor inventory management is probably one of the most important things besides the inspection," Bill told The Digital Shop® Talk Radio listeners. "If you manage your labor inventory properly, it's your highest gross profit thing you have to sell, and the only thing you have that expires if it's not used. Period. It can solve so many problems for attracting and retaining the right type of technicians."
Success all boils down to data collection and assessment, Bill says.
"What kind of information can we go in and get from the technician without having to have them do any additional work other than use the tablet properly?" he said. "We have a lot of shops, and they talk about 'I have a shortage of technicians,' and what we found is that if we can actually measure what's going on efficiently, we found out that maybe the processes are lacking."
For example, Bill knows a lot of shops where auto technicians have dual roles. They might be both a tech and a trainer for the shop. Until TeE-Times, there wasn't an efficient way to track how many hours they performed in house training for other techs.
The reason this is so important is simple, according to Bill.
"In the past, we didn't have the ability to accurately measure that, and it's a great way for us to understand how to staff the shop," he said. "If we find out that the guy is spending 40 hours a week working in the office and another 20 in the shop, maybe we should find a person to work in the office that would maybe cost less and let the technician go back and do their thing."
Taking that data and turning it into action is critical to shop success.
TeE-Times Implementation: Growing Pains
Tony Zanders, owner of Heritage Auto Repair in Meridian, Idaho, actually triggered the idea for an episode on TeE-Times after he posted in the AutoVitals Facebook Forum. He joined Tom, Bill, and Frank Scandura, owner of Frank's European Service in Las Vegas, Nevada, on The Digital Shop® Talk Radio to talk through some of his challenges and successes with TeE-Times.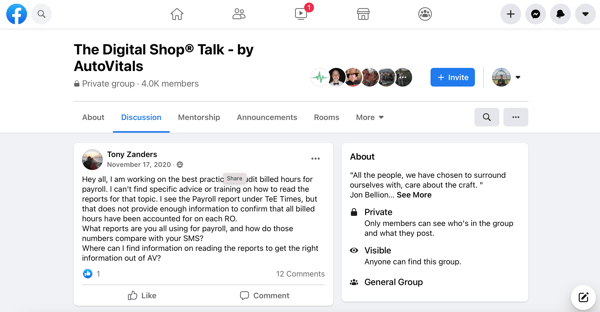 Tony has been tracking technician time on paper.
"We've been doing time tracking for years," Tony told The Digital Shop® Talk Radio crew. "People are familiar with the sheets, the little time tracking flag sheets. We've been using those, and the whole idea is that we've got to be able to measure it so that we can improve it."
However, those timesheets require techs walking back and forth to the time clock where they have to calculate their time, and Tony believes there's a way to make it more efficient.
"I look at the TeE-Times, and I say, 'Hey, that looks great,'" he said. "They're already at the tablet, and they're already interacting with the tablet. Can we use that feature to expedite the process? We can, but then the problem that we experienced was how do I read that? How do I extract the data? How do I simplify the process? And we found that it's kind of complicated."
He also found that when trying to correlate the TeE-Times vs. the shop management times, the data doesn't always match.
Tips to effectively use TeE-Times
"I think the key thing in this conversation about being able to effectively use TeE-Times is knowing how to go through those simple processes and knowing the steps we need to take," Tony shared on The Digital Shop® Talk Radio. "I'm in that zone where I'm trying to figure out those inconsistencies, but I don't really know where to look."
Bill and Fred had a few suggestions for Tony:
Make sure the techs know how to use the tablet properly: Ensuring that techs have repair orders open when they are working on them, and that they are marking jobs completed is the first step according to Bill.


Build an appropriate list of TeE-Times into the drop-down so your techs can select them: If your tech is training others, make sure training is an option in the TeE-Times menu. Bill also recommends that before you build that list, make sure to get all the information you can so you aren't missing any settings. Also, make sure to put the TeE-Times in a logical order so your technician doesn't have to scroll through a long list.



For Frank, those menu items include: Cleaning the shop, I need work, I'm on break, waiting for parts, waiting for okay, helping another technician, and meeting.


Don't require your techs to punch on and off individual labor lines: There are only three times that techs should be marking individual labor lines (1) if it's a time and material type job, (2) if it's a job that requires any kind of testing or diagnosis, or (3) a labor time study.

"To me, after 40 years plus in the industry, the overall efficiency on the repair order calculated automatically is a higher value to the shop than knowing individual labor lines," Bill said. "With the exception of the three times that I just mentioned."


Get tech buy-in: Speaking from experience, Frank stressed that you need to get tech buy-in. Instead of just saying 'Hey, now we're doing this,' you need to walk through each step and tie those changes to regular meetings so progress continues.
"I'm not trying to grind every dollar out of every guy," Frank told the The Digital Shop® Talk Radio panel. "I'm trying to be as efficient as possible. There's no system on the planet that does it better in my mind than AutoVitals, because it ties it directly to the repair order."
AutoVitals TVP (Today's Vehicle Page) also allows Frank to watch TeE-Times from afar. If he sees that there is a technician with no activity, he is going to keep an eye on that. He may have just closed an RO and is getting the next one, but if that goes on for more than one or two minutes Frank is already messaging someone to ask what is going on.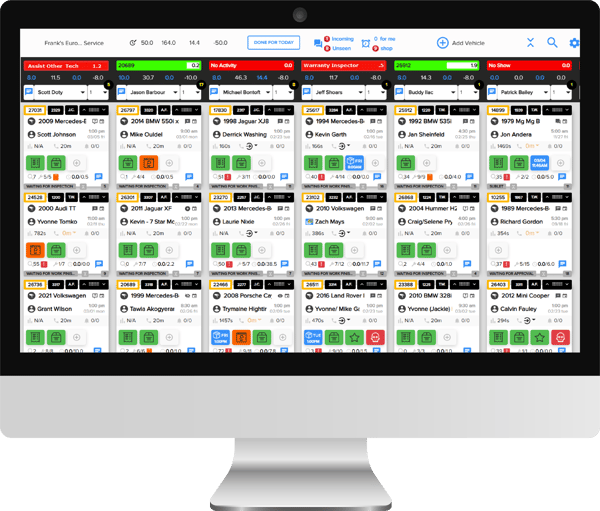 "That's the part I love about it," Frank said. "Being able to manage workflow, being able to manage customer expectations and tracking the technicians actual time on a job."
Matching Tech time, POS time, and AutoVitals time
Another challenge that Tony has run into when using TeE-Times is making sure tech time, POS time billed, and AutoVitals TeE-Times line up.
"I'm new to this system, but I've got ROs, two on this last week's sheet that don't match the number of hours that we billed, they don't match on AutoVitals," Tony shared. "So how do I find that? What is the mechanism? Is there a best practices method? Do we have to go back to a piece of paper and go back to what we were doing before to duplicate what we're doing electronically to make sure it matches. Is there a better solution?"
Bill believes the solution to that problem comes from teamwork.
"If the technician is asking for an adjusted time on a repair order they know whether it's been adjusted by the service writer or not because its going to show on their tablet and it's their job to go ahead and verify everything is correct before they do their final submit marking all the jobs complete," he said.
If the tech sees a problem, they can send a chat message to the service writer saying 'I'm missing .5 here or whatever,' Bill said.
When it comes to best practices, Bill told Tony "if there is a labor line on a repair order that needs additional time on it or any change whatsoever, on the shop eyes only note area on the labor line, the technician should go ahead and add that note in there of what needs to be changed."
By doing that, and pressing the bell icon, the message goes directly to the service writer on the exact line that needs adjustment. If the shop is using TVP.X, the tech should be able to see a nice yellow box come around the line showing that it has been changed. If your shop is using the legacy platform, they should get a black highlight with white letters showing that it has been changed.
Frank agreed with Bill to a point, but echoed some of Tony's concerns.
"We're still missing an element," he told Bill. "How does a technician know what's his record?"
For Frank, they have created a system that requires a piece of paper.
"It's just about the only piece of paper we have floating around anymore is the technicians log of what he wrote down."
Frank has found that when the techs write down their hours on that piece of paper, it makes it easier to see where the issues might be when the RO, POS, and AutoVitals reports don't match up.
Additionally, Bill suggested that until everyone - technician and service writer - were experts at using the TeE-Times, perhaps a daily process should be implemented.
Bill shared that at one of his shops they created a process where they would pull up the TeE-Times for that particular day and hit the button that says manage inconsistencies.
"We'd look at the managing consistencies and the reason why we did that on a daily basis, especially until the technicians got used to using a tablet properly, was if there was an inconsistency, everybody remembered what went on and you could go ahead and adjust them at that point," Bill said. "After there's no more inconsistencies left, then you're ready to go and print that off and use it for a true payroll report."
Auto repair best practices
Frank also had an idea that he shared which helps him be more efficient each day: creating tabs in Google Chrome.
One thing that used to eat up time during his days was pulling up reports. Now, he opens Google Chrome and those reports open up automatically.
However, that's just one of the things he does each day to make his life easier.
The TeE-Times are another. Find the AutoVitals TeE-Times Best Practices Document here.
"Being able to manage that [tech efficiency] at a glance, to me, is priceless," he shared. "That, and the nonverbal communications options, those were the two big things for me to decide to go to AutoVitals. The digital inspection, yeah, that's nice...but to be able to actually have in front of me my shop loading and to know who's got work, who doesn't have work, who needs it. That's not, maybe such a big deal when there's two guys in the back and one writer, they all know what's going on, but as you get bigger and you get more efficient and you really want to tighten this up, and you really want to improve quality, you have to eliminate interruptions. TeE-Times are an important part of that because you can track it all and communicate back and forth."
Watch the full episode here:
Want to hear more from Frank?
Listen to his most recent The Digital Shop® Talk Radio episode here
How to contact Frank and Frank's European Service:
How to contact Tony and Heritage Auto Repair: