AutoVitals Founder & CIO, Uwe Kleinschmidt, commented on the purpose of the integration stating, "AutoVitals and Shop-Ware's focus is helping service advisors to save busy work, which often includes long estimating times and managing two tools in parallel. With smart, canned job based configuration and integration, service advisors are able to save 50% or more of that time and focus on the customer instead".
"Shops demand automated workflows to reduce administrative burdens and get the most out of their staff, in order to compete, profit, and win," said Shop-Ware CEO, Carolyn Coquillette. "Shop-Ware and AutoVitals thrive on innovative technology and thoughtful, industry-specific automations, and we're proud to combine two great tools that work great together."
To further increase efficiency and profitability for mutual clients, AutoVitals announced important upgrades to it's integration with Shop-Ware. Specifically:
Canned jobs configured and populated from the technicians' AutoVitals tablet is passed to Shop-Ware's recommendation field ready to be added to the estimate/approval
Service Comments include notes about diagnose/test and other results
These upgrades build upon AutoVitals and Shop-Ware's existing integration which includes:
Work order information from Shop-Ware is passed to AutoVitals' Today's Vehicle Page
AutoVitals' digital inspection results appear in Shop-Ware's customer notes
Notes, comments, measurements, images & videos taken in AutoVitals inspection will be available in Shop-Ware
CRM: recommended services and inspection results in reminders
AutoVitals' customer opt-in status and text & email conversations from AutoVitals appear in Shop-Ware
AutoVitals' technician clock-in/out & job completion is available in Shop-Ware
AutoVitals integration with Shop-Ware expands AutoVitals' capabilities to increase shop's ARO and improve shop efficiency by removing manual entry and duplication.
To learn more, register for The Digital Shop® Talk Radio on February 10th to join Uwe Kleinschmidt and Carolyn Coquillette as they discuss the benefits of the integration.
About AutoVitals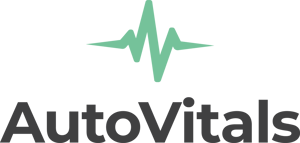 AutoVitals empowers automotive repair shops to increase profitability and revenue, improve inspection quantity and quality, and drive motorist satisfaction and retention. AutoVitals delivers The Digital Shop® software suite to help shops reach their business goals by upgrading to a digital operation. DVI.X enables industry-leading digital vehicle inspections. SmartFlow.X simplifies advanced workflow management for peak efficiency and consistency. DigitalShop.X delivers comprehensive digital marketing, website, and customer retention management. AutoVitals commits to the long-term success of customers with industry-leading onboarding, training, and support as well as inclusion in its thriving online community of nearly 4,000 automotive pros. More at autovitals.com.
About Shop-Ware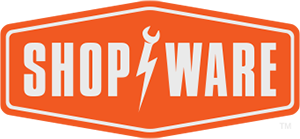 Shop-Ware is the automotive repair industry's premier enterprise-grade SaaS platform for shop management. Features include fully digital, cloud-based repair orders with rich media, and customer live chat; realtime shop workflow and "Expeditor" dispatch; realtime parts allocation tracking for each job in progress; parts gross-profit "Optimizer" that automatically seeks and attains your parts GP target; native advanced analytics across unlimited repair facilities, and much more. Visit Shop-Ware.com for more information.