"Why do I need a digital shop when my paper and whiteboards work just fine?"
At AutoVitals, we have heard versions of this statement for years as we built a community of nearly 4,000 auto pros who have made the switch and are reaping the rewards.
We think the answer is simple. We meet your auto repair shop where you are and walk you through the transition so you can reach your goals and ensure long-term success.
Why go digital?
It really boils down to five things:
1. Increase your revenue
When it comes to revenue, there is only one direction we all want to see; up. The Digital Shop® can increase your profits by selling more jobs and growing your car count, through merely creating trust and relationships with your customers.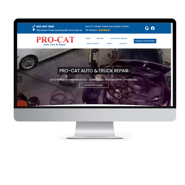 2. Reach new levels
Technology provides several things that can smooth the day-to-day chaos of the auto repair shop business; consistency, predictability, automation, and analysis. Utilizing those tools, you will have more control over your business, which can lead to a newfound sense of freedom. This could be the year to take the family vacation you've been dreaming about.
3. Protect your investment
We are here to help your shop, so you are in the driver's seat. Want to start slow? Awesome. We can start with our digital vehicle inspection (DVI). When you are ready to take on a bit more, our advanced workflow management or integrated digital marketing are ready when you are.
4. Work with the best
For more than a decade, our team at AutoVitals has been obsessed with empowering repair shops to achieve results that were impossible with paper-based methods. Our passion has resulted in a product that is well-known in the market as the best in DVI, workflow management, and customer acquisition, loyalty, and retention.
5. Find your community
There is no one better to learn from than your peers who came before you. Their successes (and failures) are incredible learning tools, and our community of nearly 4,000 members is here for you starting day one.
But don't just take our word for it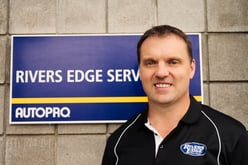 "My thoughts are, if you are not in the digital inspection process, you will be left behind. That said, AutoVitals has been the most influential tool for my business leveling up. How does an $800+ ARO sound?" – Bruce Williams, Rivers' Edge Services
"The program has been a great communication tool in the shop as well as between the shop and customer. It's an easy way to build trust with the customer as well. Once I got the hang of customizing inspection forms, it has never been easier to run through a quality vehicle inspection and let the customer decide for themselves what they want repaired. The proof is in the pictures and explanations given to the customer right on their smartphone or in their email." – Chris Moore, Accel Automotive

"AutoVitals helps our entire shop be more efficient. The inspections with pictures and video give customers a transparent view of what their vehicle needs giving them confidence to make the decision for us to repair their vehicle." – Carson Miller, Sun Valley Auto Repair
"If you want better vehicle inspections, consistent shop processes, excellent documentation, increased revenue, increased ARO, and ultimately happier customers, then I would highly recommend AutoVitals." – Dennis Eidson, Honest-1 Roswell