Technicians are an essential part of any repair shop, but sometimes it can be challenging to get them to buy-in to changes. Recently, The Digital Shop Talk Radio put together a panel of experts to discuss how using data can help enable, motivate, and incentivize your techs and drive success at your automotive shop.

The Ramsay brothers, Ben, Nate, and Josh, owners of six Meineke shops across Pennsylvania, joined co-hosts Tom Dorsey and Uwe Kleinschmidt along with Bill Connor, to chat about the ways they have created and molded successful auto techs.
The light-bulb moment
The Ramsay brothers are doing it right, thanks to a recent change sparked by some data gathering, which resulted in their techs falling into line.

They have been using AutoVitals since 2016, and during the transition, one common pushback they heard from their auto technicians was the digital vehicle inspection (DVI) takes longer than a paper inspection.

"That is a crock of crap," Ben said. "If it takes longer, it only takes longer because it eliminates their ability to pencil whip… At the end of the day, when you do your AutoVitals correctly, you're going to work on three cars instead of four or five. So, the amount of time you spend inspecting cars - even if it does take longer to do an AutoVitals [inspection] - you still spent less time today doing AutoVitals and inspecting cars because your tickets are bigger."


But it wasn't until Josh started using their DVI data to monitor their techs that the Ramsay's began to see some improvements.

"It really took us nine months, I would say," Nate told Tom, Uwe, and Bill in episode 66 of The Digital Shop Talk Radio. "There was very much so a 'Light Switch [moment]' that happened."

The epiphany occurred while Ben and Nate were at a Meineke conference, and Josh was back in Pennsylvania auditing the techs.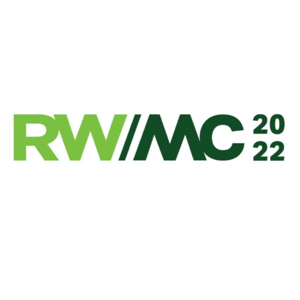 He focused on one area of the DVI, their picture policy, and using the audits he was able to see who was doing what they were supposed to, and who wasn't. He then brought the issues to the individuals and their managers and continued to audit every single day until habits were created.

Ben added that while the auditing was effective, there were a few extenuating circumstances that really helped motivate their staff.

"We fired a really, really good technician, the guy that everybody thought was untouchable because he refused to do it," Ben said. "And, we created a contest where we gave away an assault rifle to the guy that did the best job making the changes."

These two things ensured their auto technicians knew everyone was responsible for following the rules, no matter their talent, and they were incentivized to do it.
Picture Policy Audits
The picture policy the Ramsay's were using for their audits is comprehensive. Each vehicle inspection yields an average of more than 28 photos.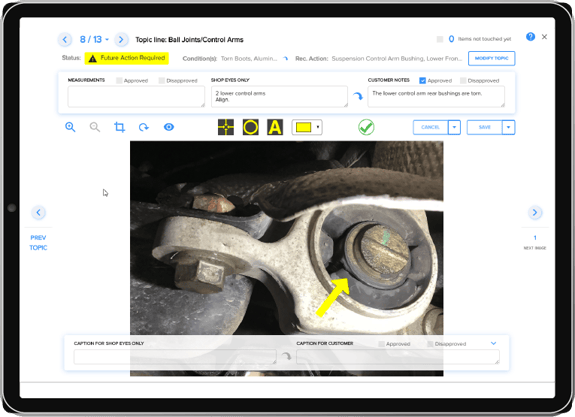 They require pictures for:
four corners
state inspection stickers
the cluster
any damage
all fluids of the vehicle
anything they are recommending
a picture of any codes that are in the vehicle
the air and cabin filter – whether it's clean or dirty
The idea behind the extensive picture policy is to show motorists the good and the bad about their vehicles.

During the audit, Josh went in and checked each inspection with these questions in mind:
Did they take the picture?
Did they not select that item at all?
To take it even a step further, they also looked at two more things:
Did our service writer or manager estimate what was on the AutoVitals inspection?
Does that AutoVitals inspection match the estimate?
The reasoning for these additional questions is simple; if the service writers or managers aren't doing their part, the technicians are going to stop doing theirs.

"They're doing all this work, and then your service writers aren't even estimating what they're recommending; that's a real easy way to lose a technicians buy-in once you get it because he is doing all this extra work and not seeing the results from it," Nate said.
Ensuring your techs stay on track
Once the Ramsay's had gotten all of their auto techs to be consistent with the picture policy, they also made sure new technicians understood the expectations from their first interview.

"We're telling guys this is how it's going to be from the interview," Ben said. "Honestly, we speak so positively about it, guys are interested and fascinated by it. It is literally from day zero that we're talking about AutoVitals and how we are part of the future of the automotive industry."

However, keeping techs at the top of their game isn't just a 'set it and forget it' proposition; it requires consistent monitoring.

"You're always going to have to realign your technicians on a very regular basis," Nate said. "If you stop doing that, then they're just going to get off path and do whatever they feel, and they're going to do cherry-picking just like they do with a pencil whiped inspection."
Technician Effectiveness Reports
Monitoring is quickly done with the AutoVitals technician effectiveness report.


"That is an awesome report," Nate shared with the panel. "I can look at a shop, and I mean, I can tell when a guy is or isn't doing a thorough job just based on the numbers when you're looking at the technician effectiveness."

[Insert some screenshots of the technician effectiveness reports here]

When looking at the technician effectiveness report, yellow cells denote the tendency to pencil whip, red cells show the trend to over recommend, and white cells are in the good region.

Uwe pointed out it is important to keep your policies in mind when looking at this report; something highlighted yellow or red may be your desired result.

"One of my favorite things to initially look at on this sheet is actually the top," Nate said. Specifically, the average number of topics a tech is selecting.

He watches these reports closely and has found something interesting that happens across technicians and his shops.

"When you buy a new car, you start seeing everyone else driving that same car," he said. "It's the same thing with technicians. When they see their buddy doing a timing belt, they're like 'Hey, I should maybe check that timing belt too.'"

The Ramsay brothers also take this report a step further, by once again checking to see if their service writers or managers are selling the items their techs are recommending.

"When you have the red columns where you have a technician that's way over recommending, one of the things that we constantly train our managers is if your answer is that that guy is over recommending, you need to edit that inspection sheet before you send it out," Nate said. "Because otherwise, we're sending out a product that we don't agree with ourselves. So the answer of 'I didn't recommend as many as they recommended' is never an excuse for my service writers and managers."
Quick wins = Buy-in
Another simple way to get auto techs to buy-in to the digital shop is with quick wins.

Uwe defined them on the podcast as meeting three criteria: "It happens often enough … It's easy to do for the technician, and it's easy to identify by the motorist. If those three come together, you have a quick win."

Some examples of those quick wins include brake fluid service or alignments, and Uwe says they are an easy way to bring the back shop and the front office together.

The Ramsay's have seen a lot of success with quick wins.

"It's air filters, cabin filters, flushes, alignments," _ said. "It's what we call singles. Like we're going to hit a single on the car, get a pair of wiper blades."

Those singles take a $30 or $40 oil change and vehicle inspection to more than $100 pretty quickly.

"Those are the opportunities that we really want to focus on," __ said. "It's not the cars that are coming in when we're already getting $1,800 bucks, and we're trying to get $2,000. It's the cars that are coming in that we're not getting anything on, that we have to hit to get those little wins."

Bill added that labor is an essential part of quick wins.

"If it's an air filter that has no labor, the technician really is like blah," he said. "But if it's something that's got time attached to it, that should be part of that mix for a quick win also when you're defining them. Sot it's going to be something in it for everybody, including the customer of getting a better well-serviced vehicle."


Making DVI easier with new features
AutoVitals DVI have become much quicker for the technician due to the launch of a new feature called Guided.
Guided includes: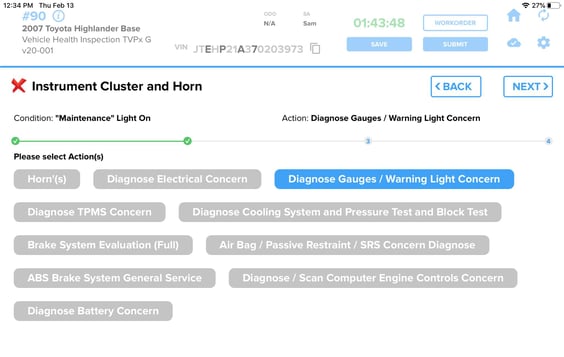 Condition buttons
- Instead of having to choose conditions from a drop-down menu, they are now all displayed on the screen for you select. Once you have highlighted the term, the page will automatically advance to the next section.
Pre-worded customer notes
- Filling out customer notes takes techs' time, and sometimes creative spelling is involved. Now, Guided offers the option for techs to use a pre-worded version tailored to the part of the car they are working on, or they can edit it if there is something else they need to add.
Picture quality guide
– A reference image is included in the upper left corner, showing what picture you should take and where you should point the picture edit arrow. Once you take the photo, the arrow automatically appears, and you just have to move or rotate it.
Uwe estimates these changes could save up to 10 minutes per vehicle for your most thorough techs. It also solves the problem of techs who say they don't have enough time to enter notes.
"[These features] in combination makes doing an inspection in the future even faster and interestingly more thorough," Uwe told the panel. "The service advisor might not even be forced to edit anything so that will speed up the process, increase the consistency, and create overall better inspection results."
Ben believes being successful with AutoVitals comes down to one thing, following the entire process.
"It's like making chocolate chip cookies," he said. "How many steps, how many ingredients are you going to take out of what the recipe is and expect it still takes like a stinking cookie? Like if you go and make chocolate chip cookies and you don't put chocolate chips in and you don't turn the oven on, they're dough balls, man, they're not chocolate chip cookies. This isn't a program where if you do 70% of the work, you should expect 70% of the results. It is a scenario where if you only get it right in the back shop or you only get it right in the front shop, you're never really going to see the results … You have to do the whole thing. You have to monitor it from start to finish and make sure you stay on track if you really want to get into some monster ARO increases, and that's what we're all after."
Watch the full episode here
For more on inspection auditing and a look in the the Ramsay brothers' process, watch this